Exciting day as we embark on the start of the Cambridge HS Winter Sports Season. Good luck to all our athletes and coaches! Home events can be viewed on our Cambridge Trojans Youtube Channel! #trojanway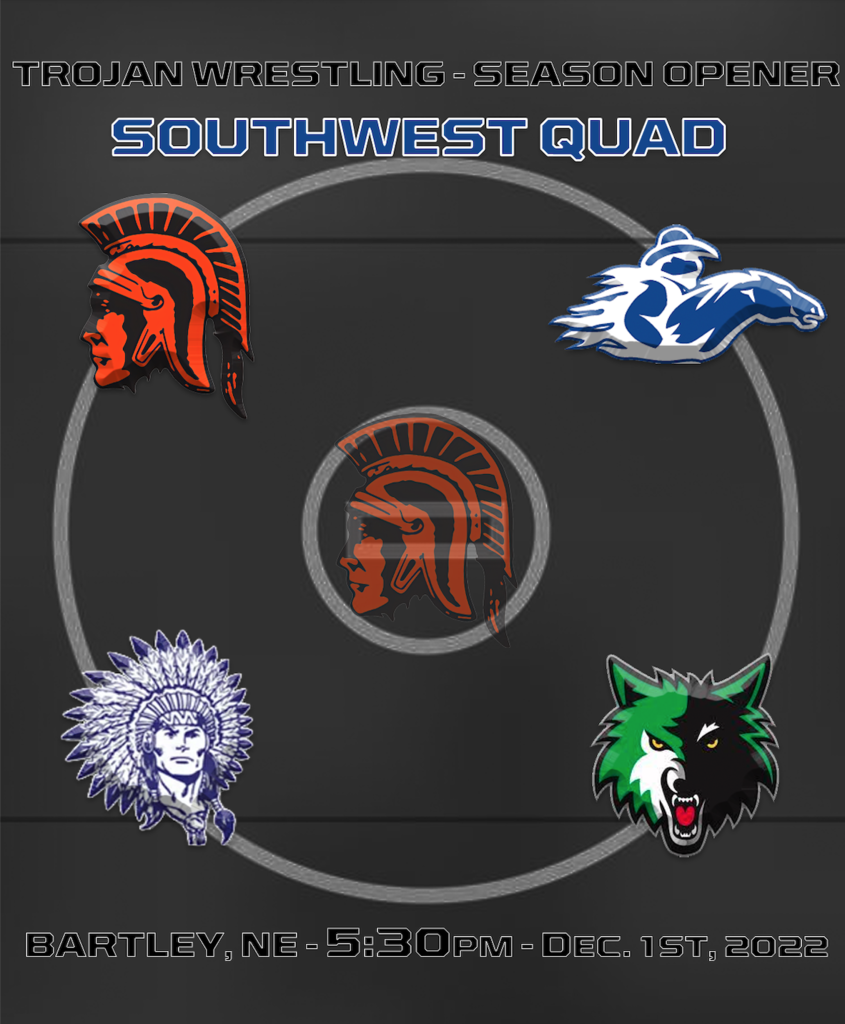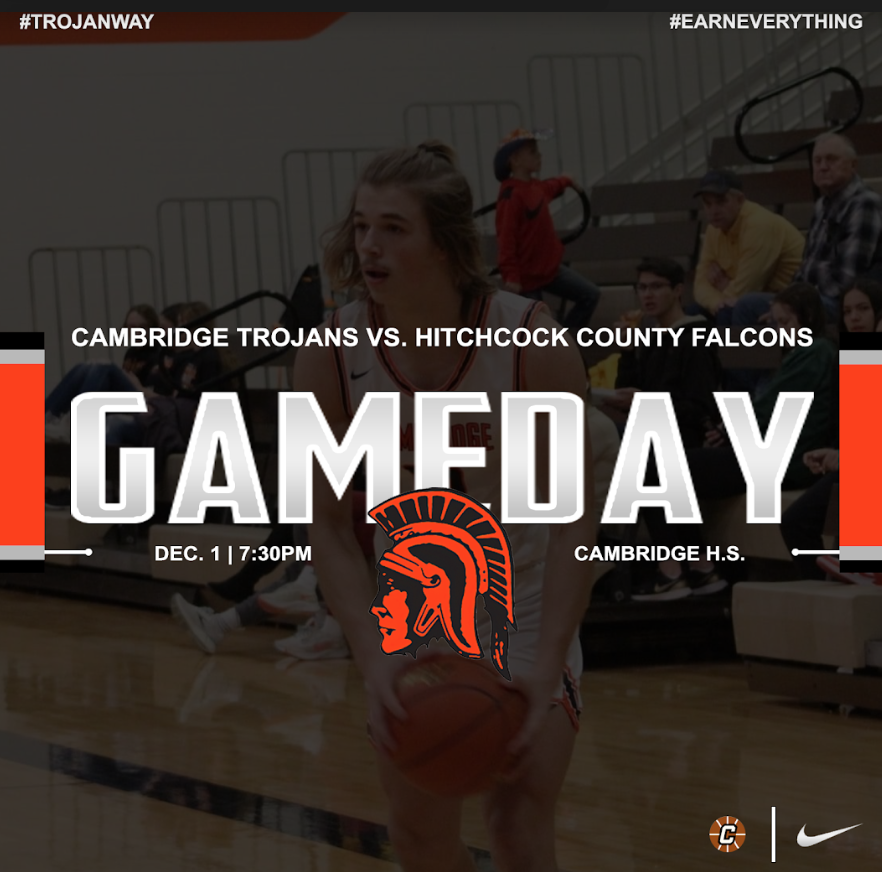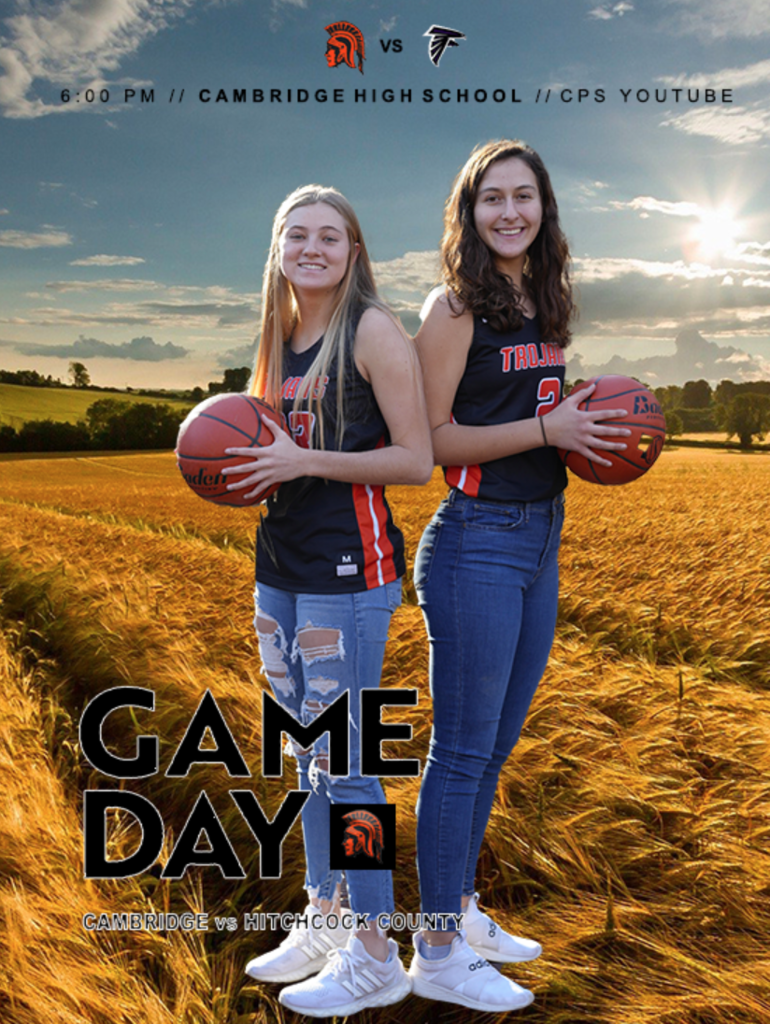 Tomorrow's (Friday) HS Wrestling meet at Hi-Line, will take place at Eustis, not the previously advertised Elwood. #trojanway

The Star Tree is up and ready to go here at school! We have over 60 stars ready for you to help us with this year. Here's how it works: 1.Take a star from the tree. 2. Find the number on the back of the star. 3. On the List, sign your name beside the number found on the back of the star so we know who has what star. 4. Select your gift(s) from the list on the star. 5. Wrap the gift and attach the star from the tree to the gift. 6. Return to the main office by the end of the school day on Monday, December 19th. Gifts should be new. Food baskets do not have to be holiday themed and must contain non-perishable items. If you have any questions, please call Mrs. Kubik or Mrs. Kent at 697-3322. Thank you!!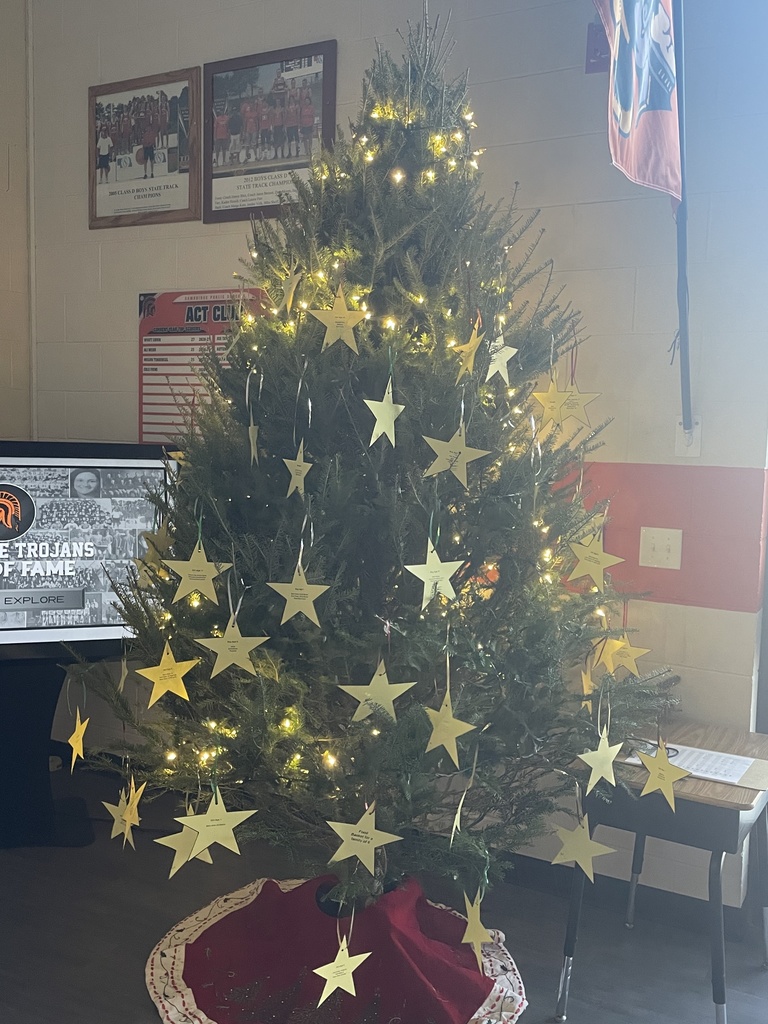 Another great day of Quiz Bowl for Cambridge! Today we competed at the Eustis-Farnam meet where both the Elementary and Junior High teams collected 1st place and the High School grabbed 2nd.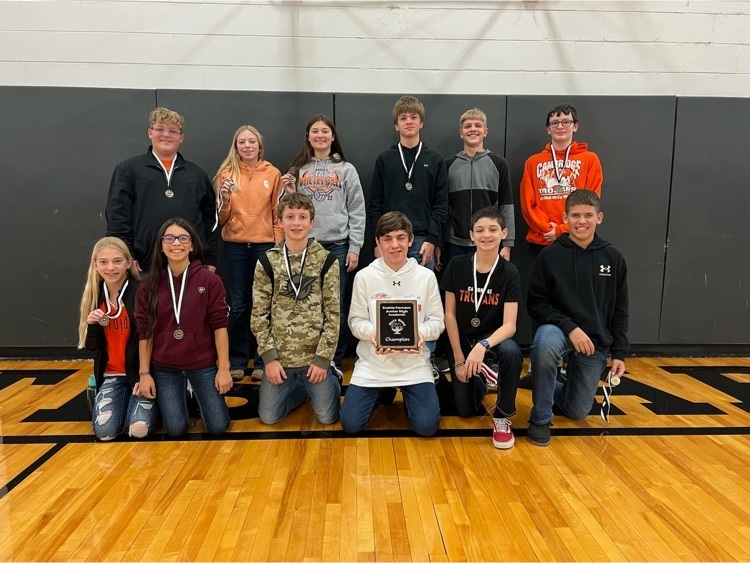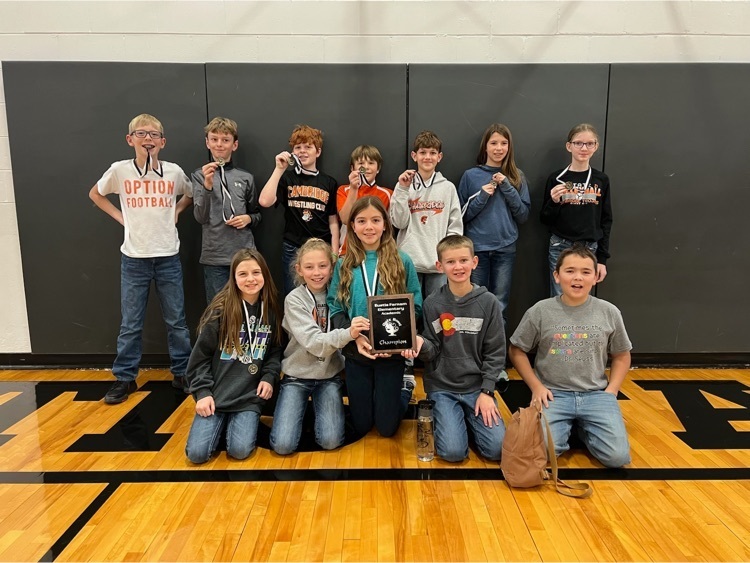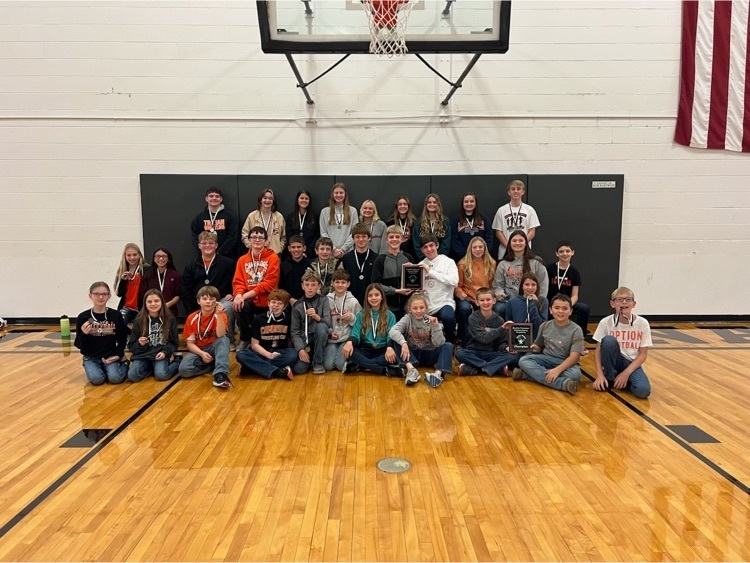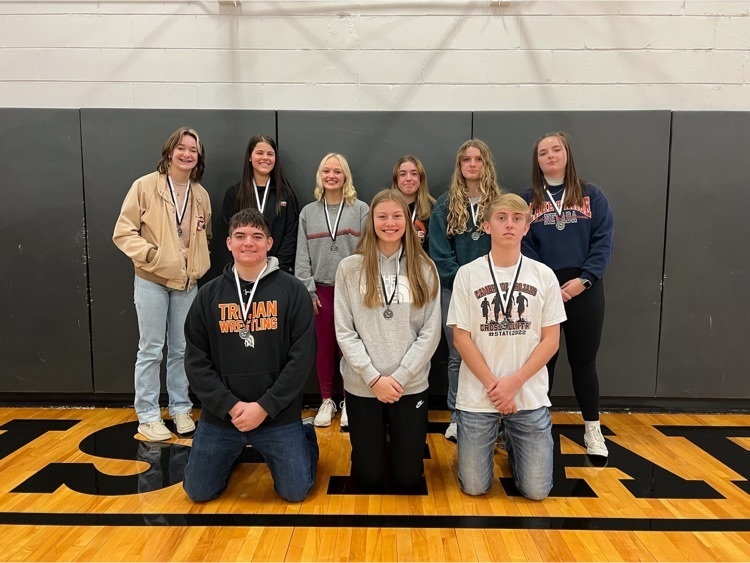 Congratulations to this week's Trojan Way "Students of the Week"! Dalton Houser - Recognized by Mr. Sawyer Levi Sickels - Recognized by Mrs. Howell Hitha Garcia - Recognized by Mrs. Hoberty #trojanway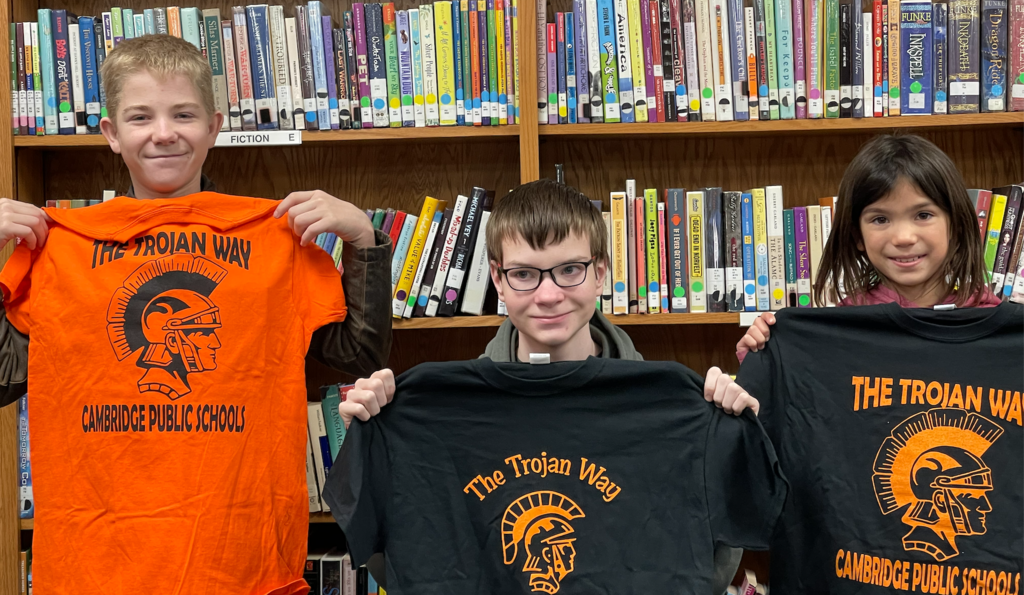 No JH/HS or Youth Practices this afternoon or this evening due to the road conditions.

Cambridge Public School will be closed on Tuesday, 11/29/22 due to the weather and road conditions.

Cambridge Public School will be having a 10 am late start today (11/29/22) due to weather and road conditions. No morning Preschool. Busses will run accordingly. Be safe!

Cambridge Public School will be having a 10 am late start today (11/29/22) due to weather and road conditions. No morning Preschool. Busses will run accordingly. Be safe!

Congratulations to our One Act cast on placing 3rd at Districts today! Special recognition to our students who received Outstanding Acting Awards, Mallory Springer, Jacey Kent, Brodie Mitchell, Kamryn McArthur, Micah Gerlach, Bailee Ahlemeyer, and Jordyn Cross. You can watch these awesome students perform "Are We Scared Yet?" on Monday, DECEMBER 5th at 8:00 pm!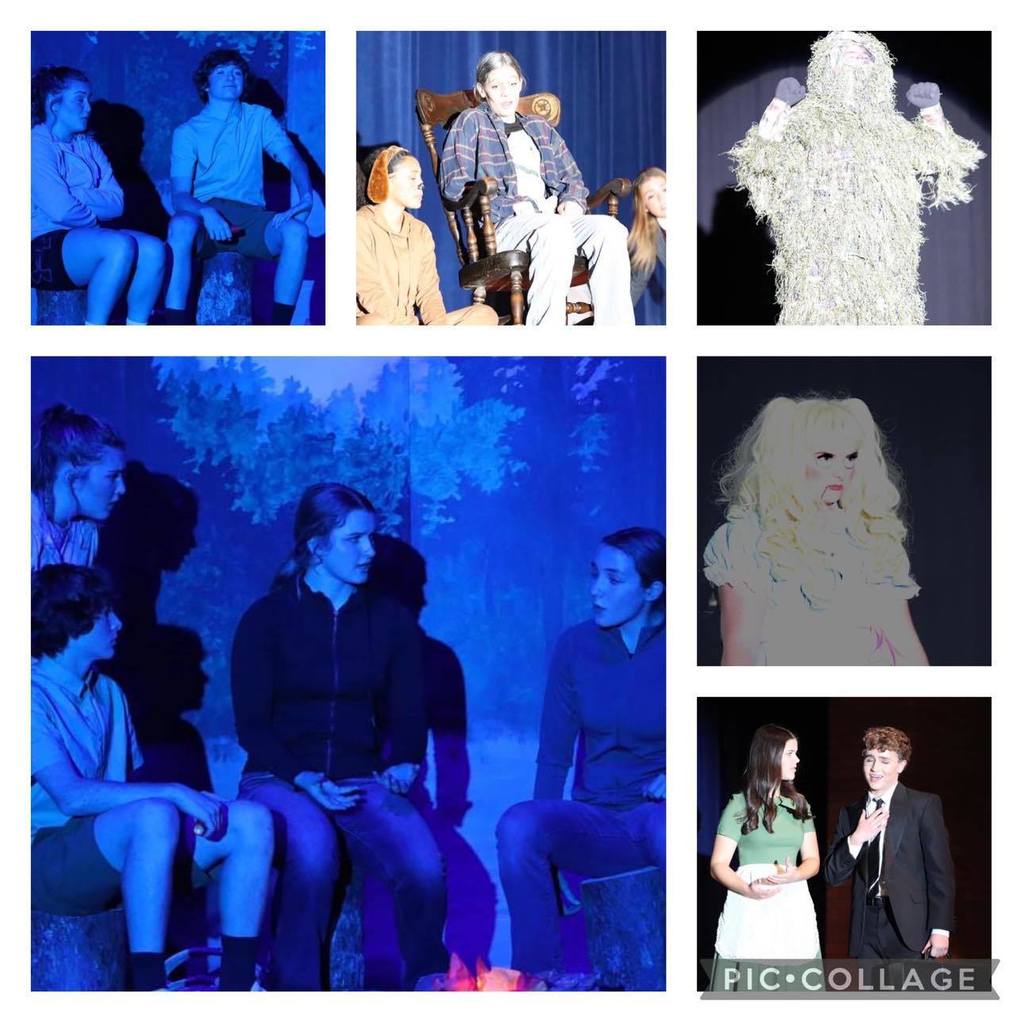 District Unified Bowling has been postponed to Wednesday, November 30th; the time and the location remain the same! #trojanway
The Thrift Store is having a "free coat giveaway". Come on down and get a free coat!

Reminder that tomorrow (Monday, Nov 28th) is a scheduled NO SCHOOL DAY so we can participate in District One Act and host Quiz Bowl Competitions. The QB meets begins at 1pm and team members need to report by 12:30.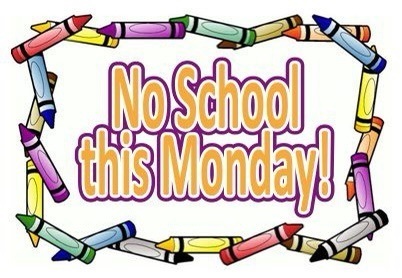 Friendly reminder that Cambridge Public Schools will be having a 2pm Dismissal tomorrow (11/23) for Thanksgiving Break! Also remember that we do not have school on Monday (11/28) to allow for our multi-level quiz bowl competition! #trojanway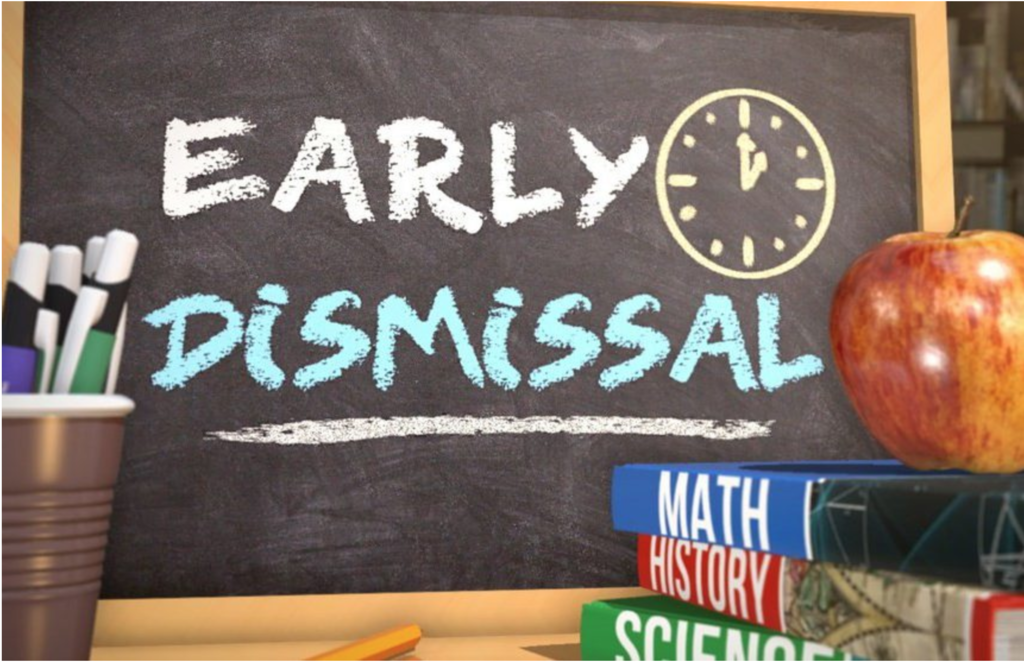 Let us help you with the Holidays! The "Wish Tree" application deadline has been extended to Wed Nov 23rd. The application is available on the Facebook Page and in the main office. #TrojanWay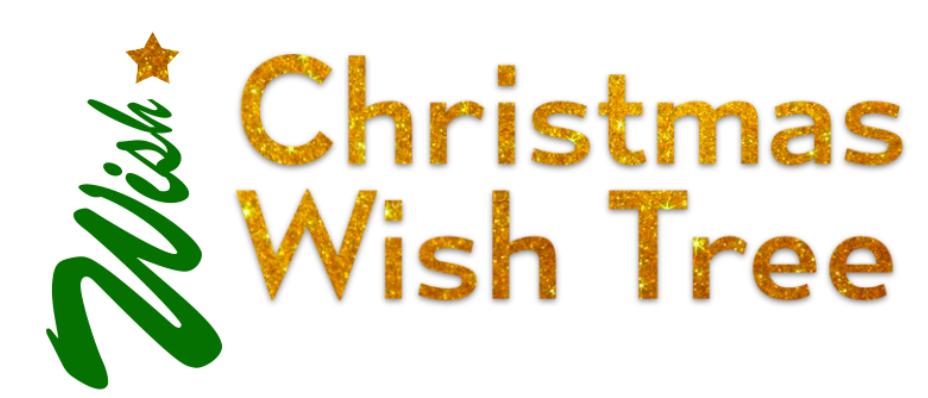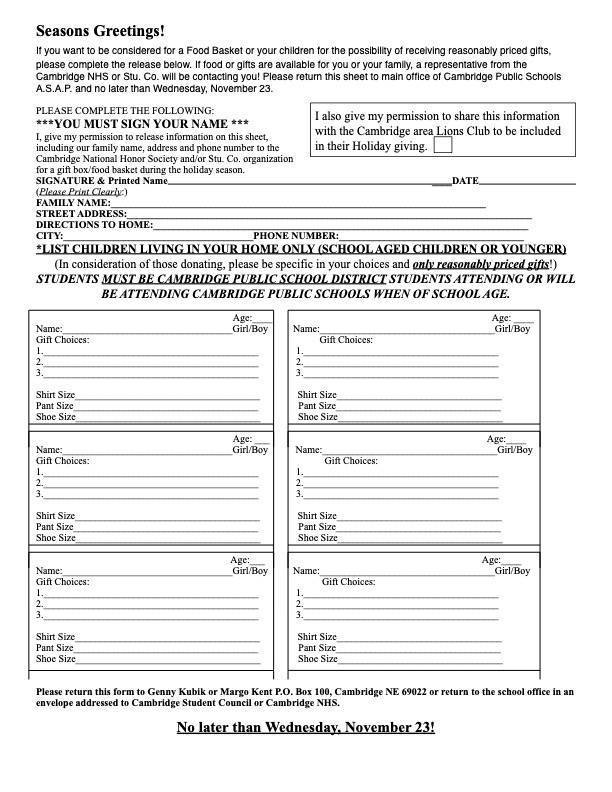 The public and parents are welcome to come watch "open mat" practice tonight with the Cambridge Wrestling Team! The event begins at 7pm; come on out to support Cambridge Wrestling! #trojanway

The Cambridge School Board and Cambridge Public Schools are excited to announce the hiring of Jarod Albers as Superintendent for the 2023-2024 school year. Mr. Albers has been at Cambridge for the last 10 years as the K-12 Principal. #TrojanWay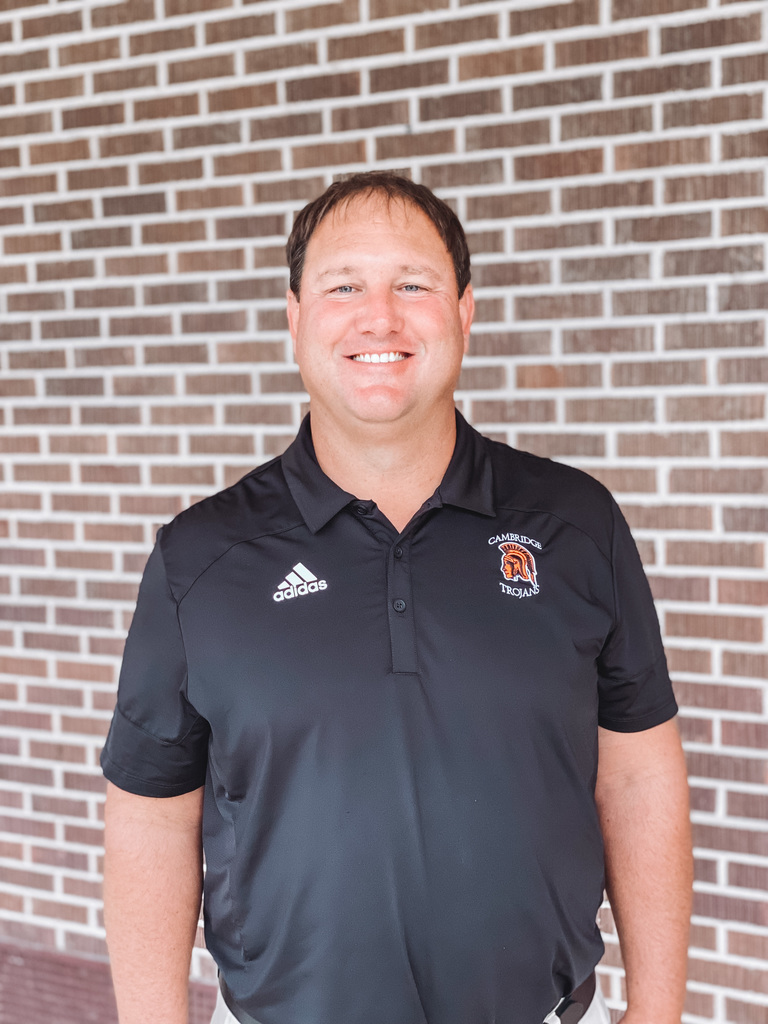 We will be experimenting with our Hudl Focus camera for Live-streaming the JH Wrestling meet today. On the Cambridge YouTube Channel you will find the live stream link which will run through the "tactical Hudl Focus camera." This should track the action and focus on the mats which are active at any time. It also might miss some action when there are three matches going on at once. We apologize if this is the case. Bear with us as we work with our new technology to find the best ways to utilize it. As always you can come out to the gym and check it out in person! #trojanway

Fantastic job by both the EL and JH teams in Maywood this afternoon. Lots of gold medals coming back to Cambridge!