Art II students are creating murals for the junior high gym. JoLie designs a Trojans mural and Paytin is getting started on a big trojan in the gym. It's going to be fun to watch them develop!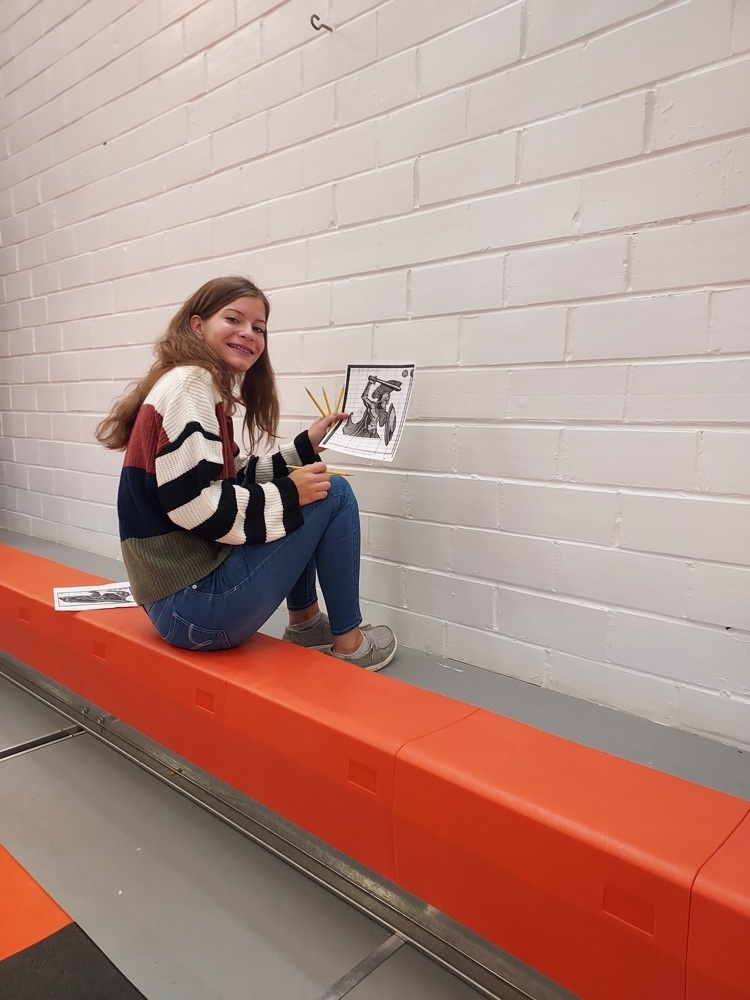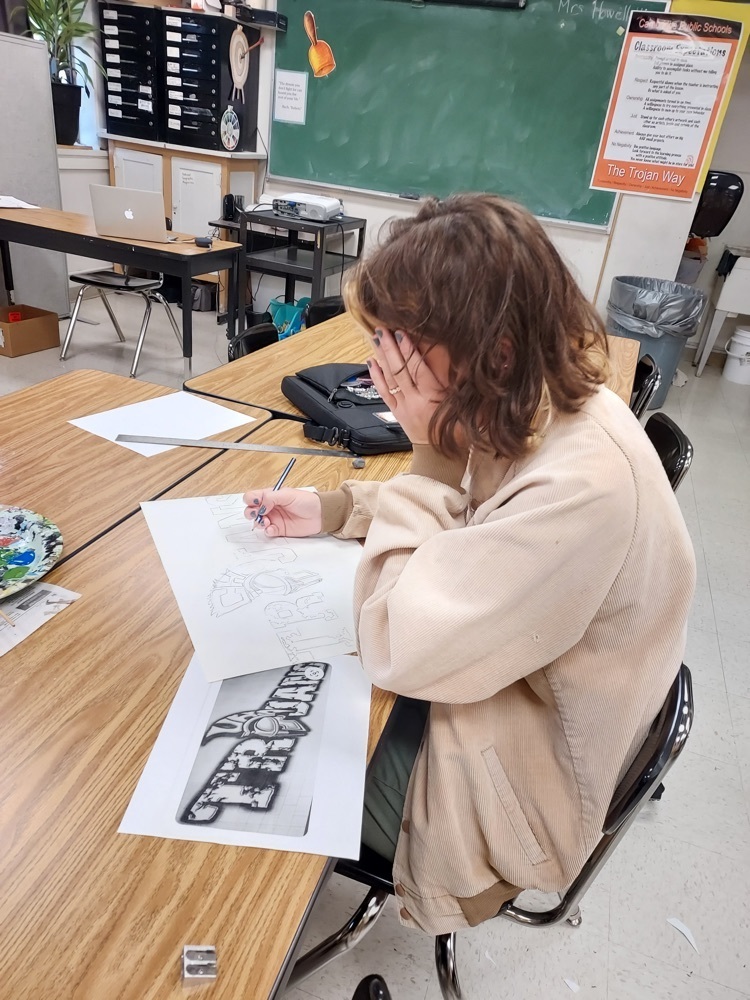 Good luck to these four Trojans as the travel to Chadron this evening and tomorrow for FFA State Range Judging! #trojanway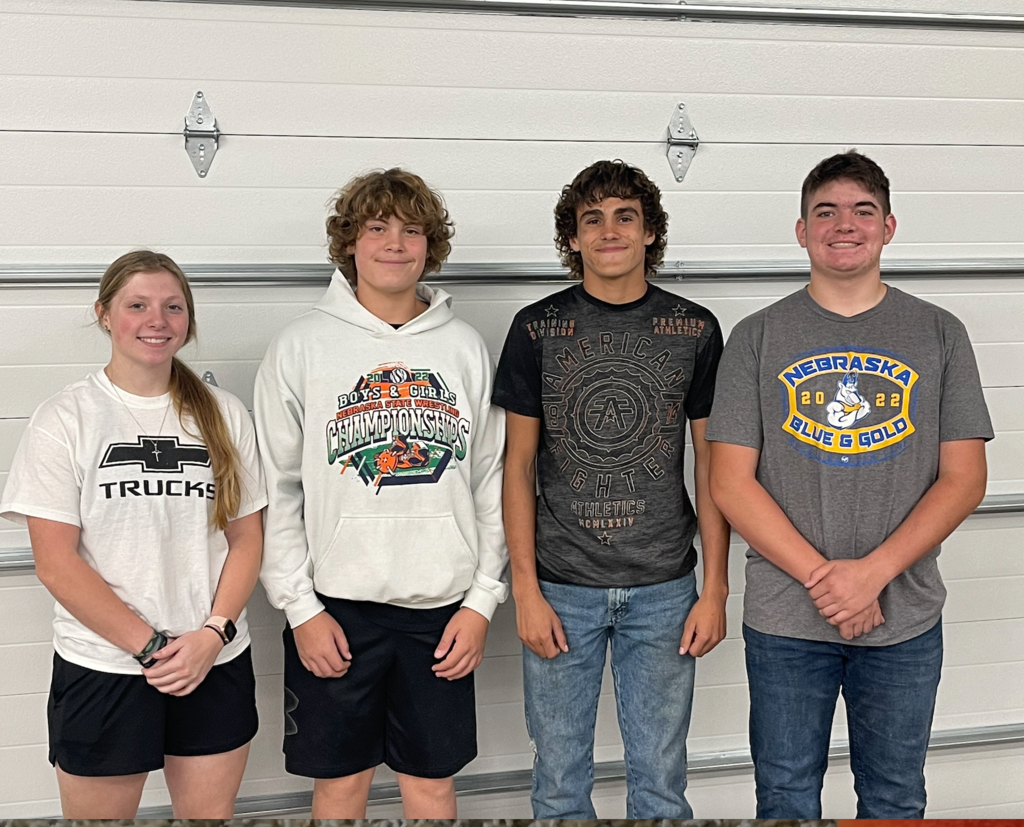 Congratulations to Mr. Jayden Ruf for being recognized by the Cambridge Rotary for being the Rotary Student of the Quarter! #trojanway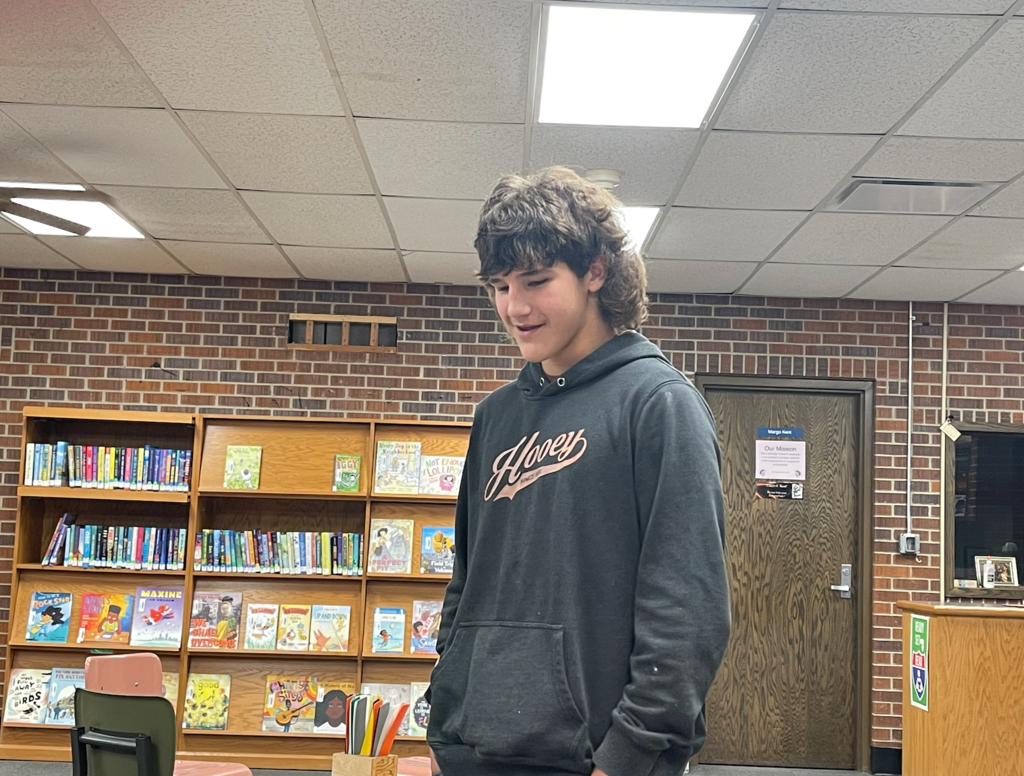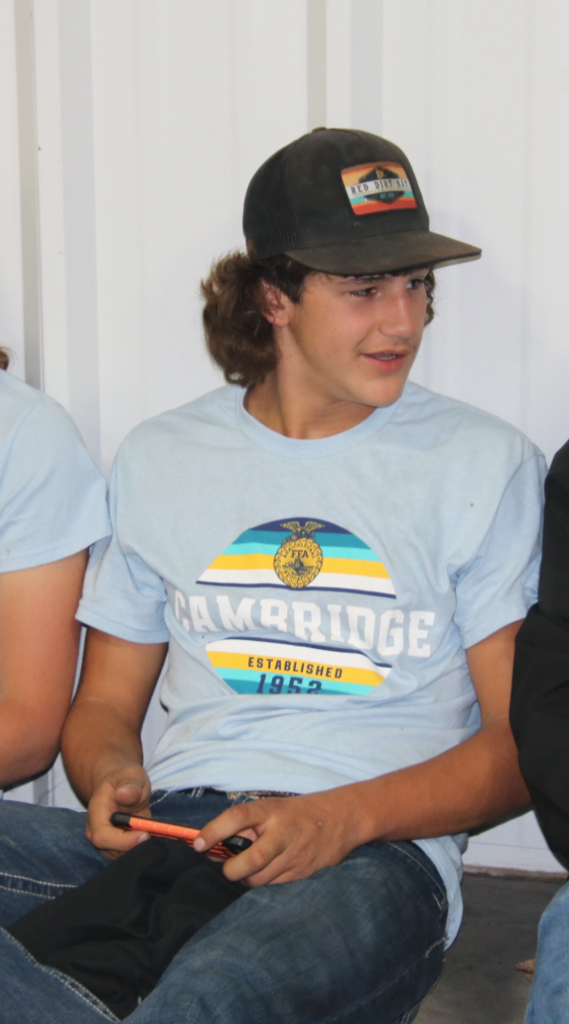 The Lady Trojans move to 16-1 on the season with a straight sets victory over McCook, 25-20 and 25-13! The Trojans are at home again on Thursday for a triangular vs Axtell and Hoxie! #trojanway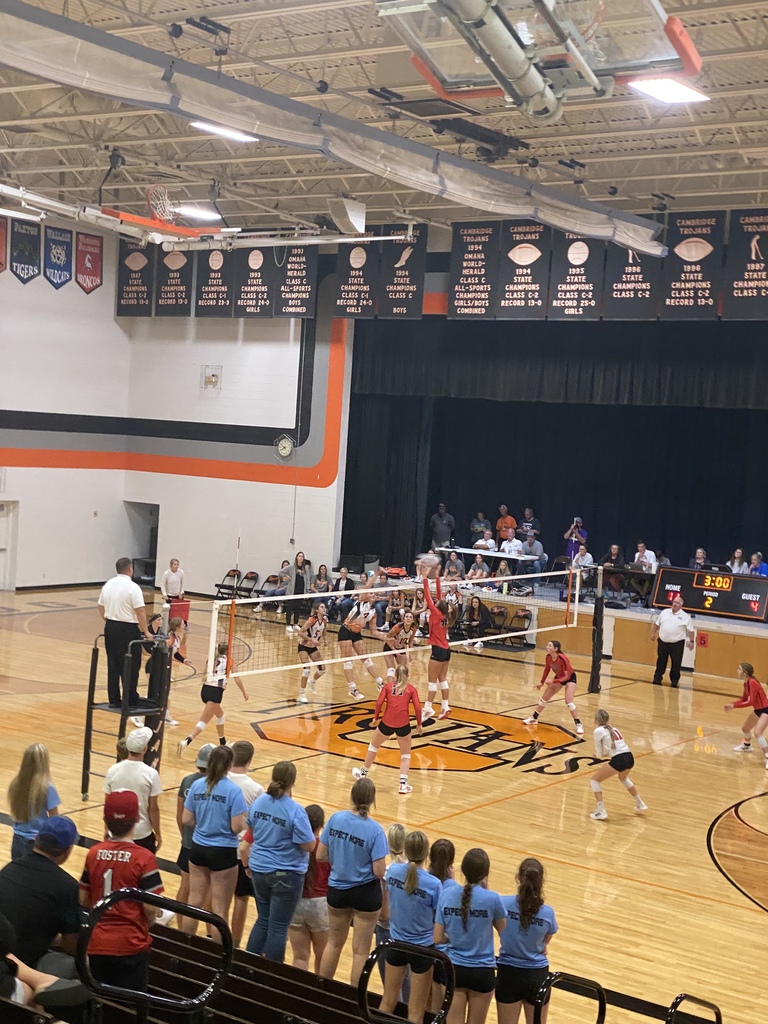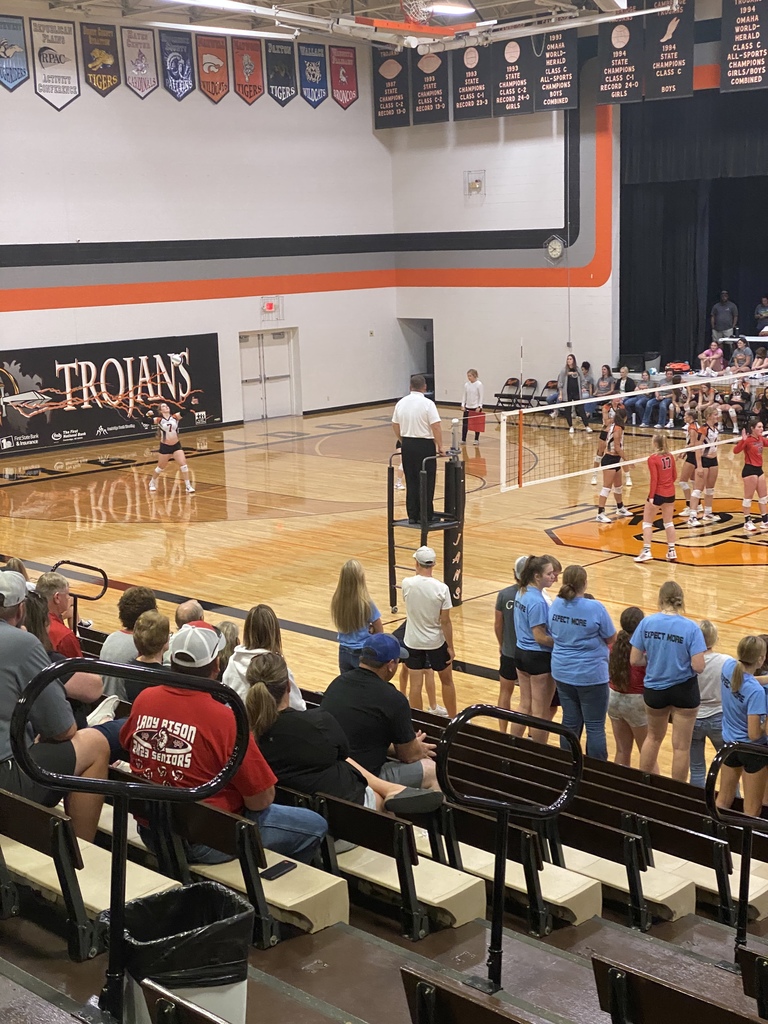 Lady Trojans take down a feisty Cozad crew in the opening match of the Triangular 25-15, 25-12! #trojanway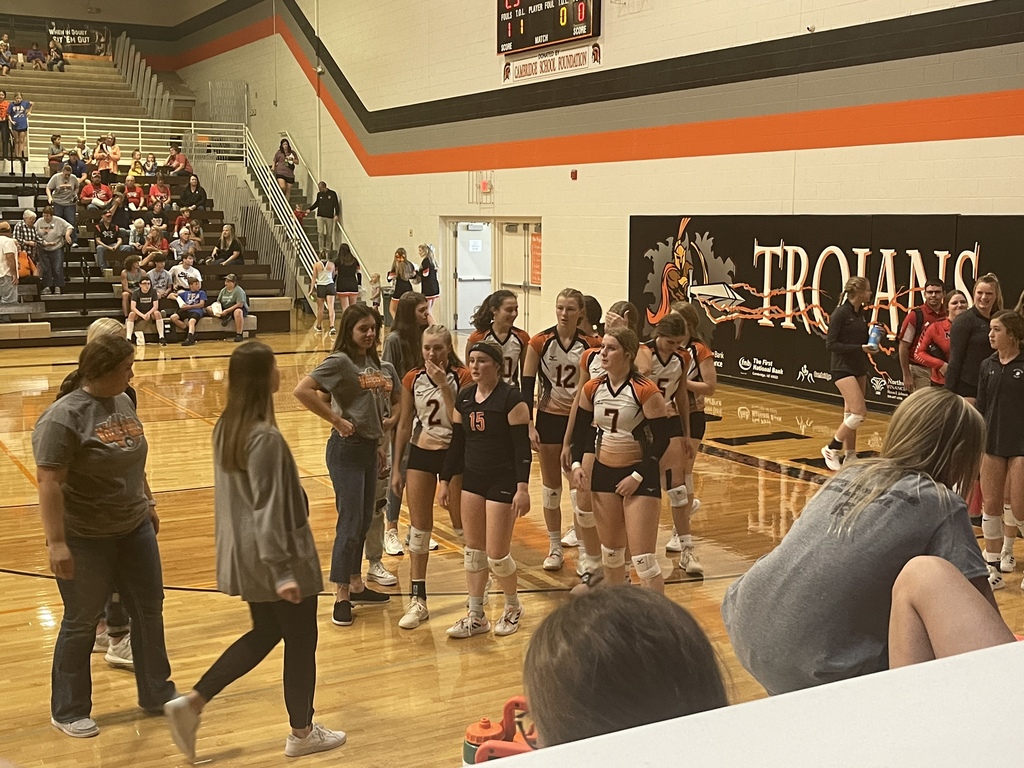 Congratulations to this week's Students of the Week! Kase Perude - Recognized by Miss Kent Zaben Peitz - Recognized by Miss Hollander Aislyn Koch - Recognized by Mr. Cribelli #trojanway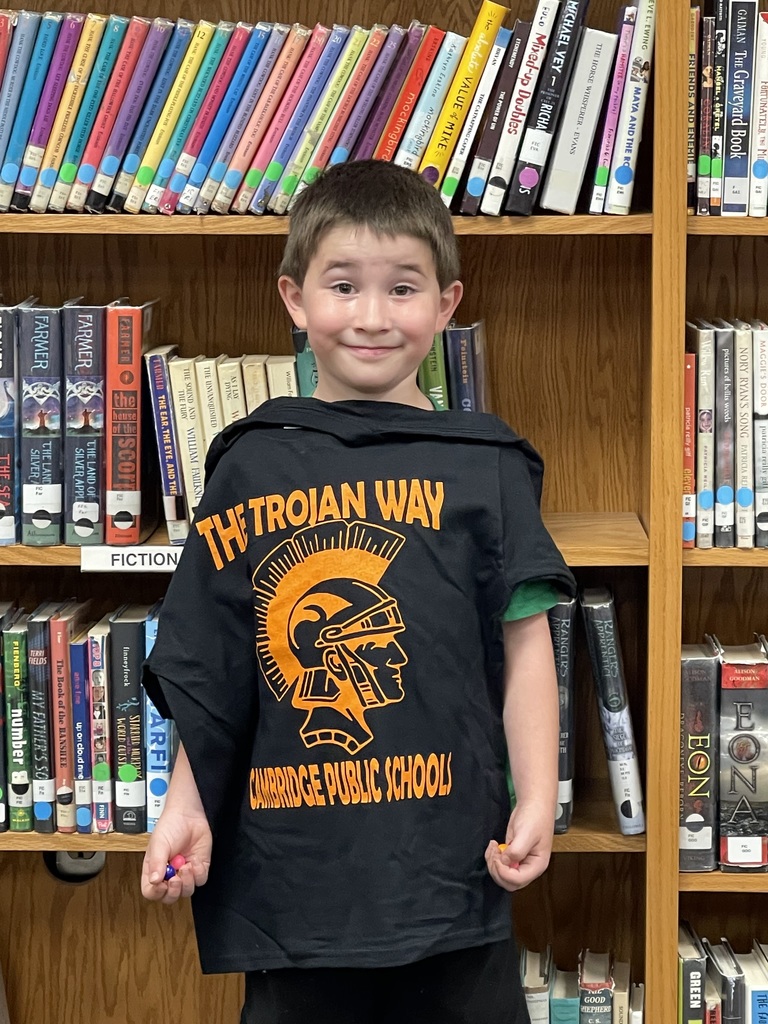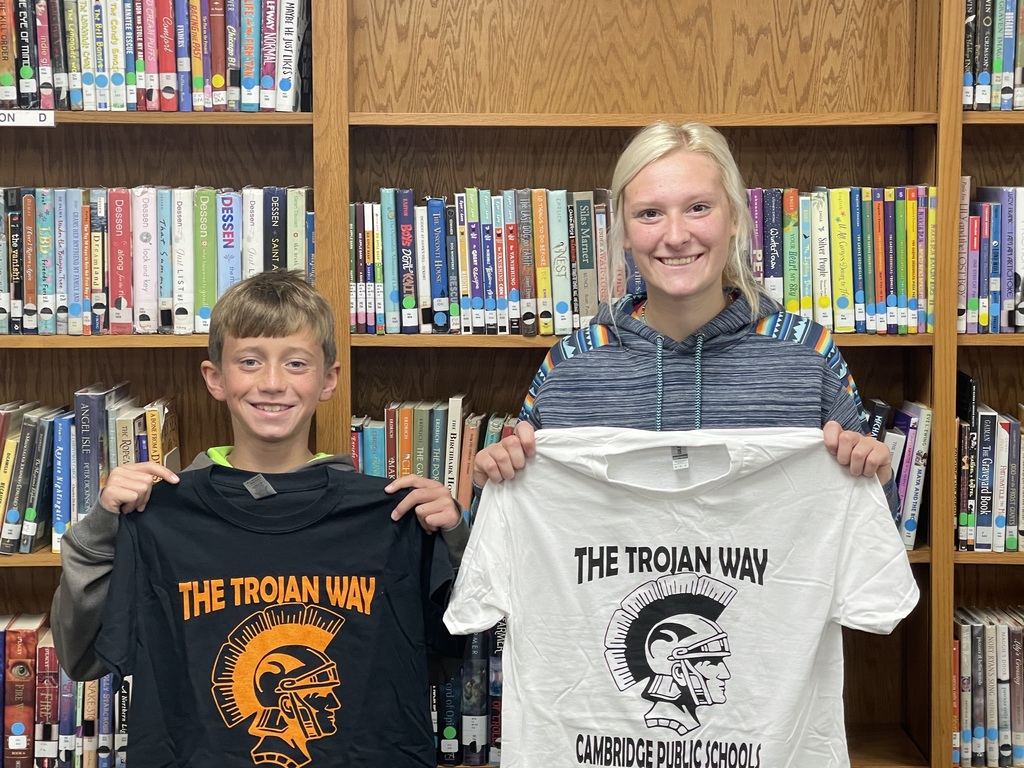 Congratulations to Lady Trojan golfers Macy Jones and Jordyn Cross for earning individual medals today at the Cozad Invite! Macy shot 88 to earn 3rd and Jordyn shot 104 to earn 14th! They helped the team to a 4th place finish overall! #trojanway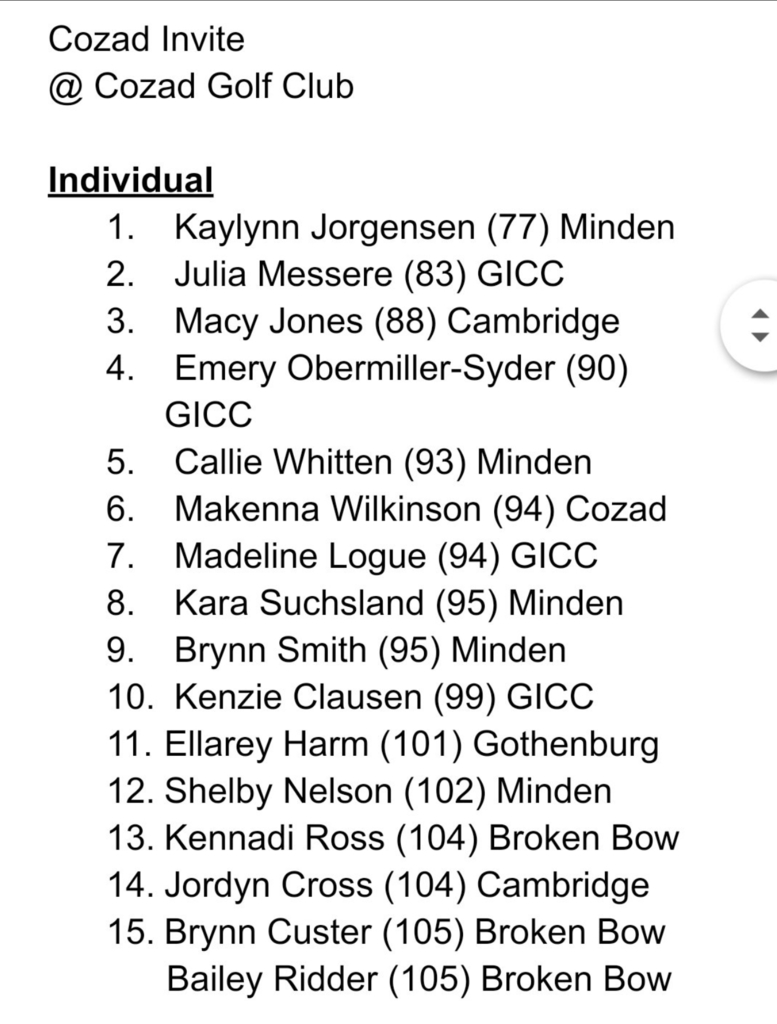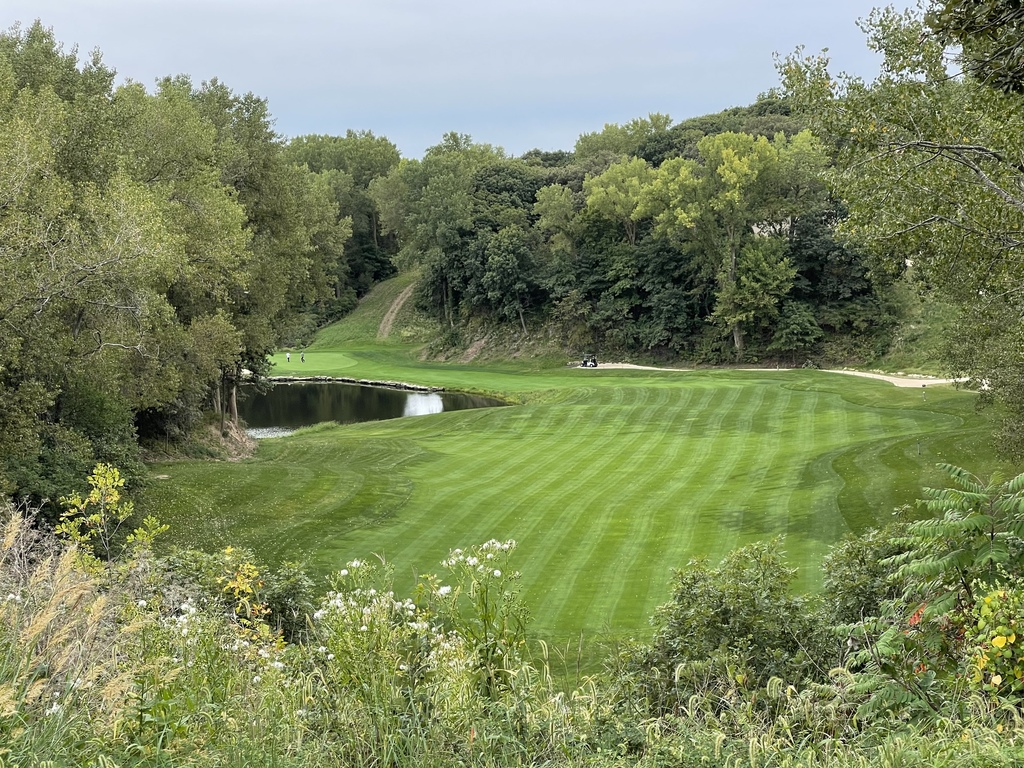 Cambridge Public Schools will be having a 1:15 pm dismissal on Friday, Oct 7th to accomodate the 2:30 pm Homecoming Football game. Lunch will be served. Please plan accordingly. The pep rally will take place downtown at roughly 12:40 pm before the dismissal of school.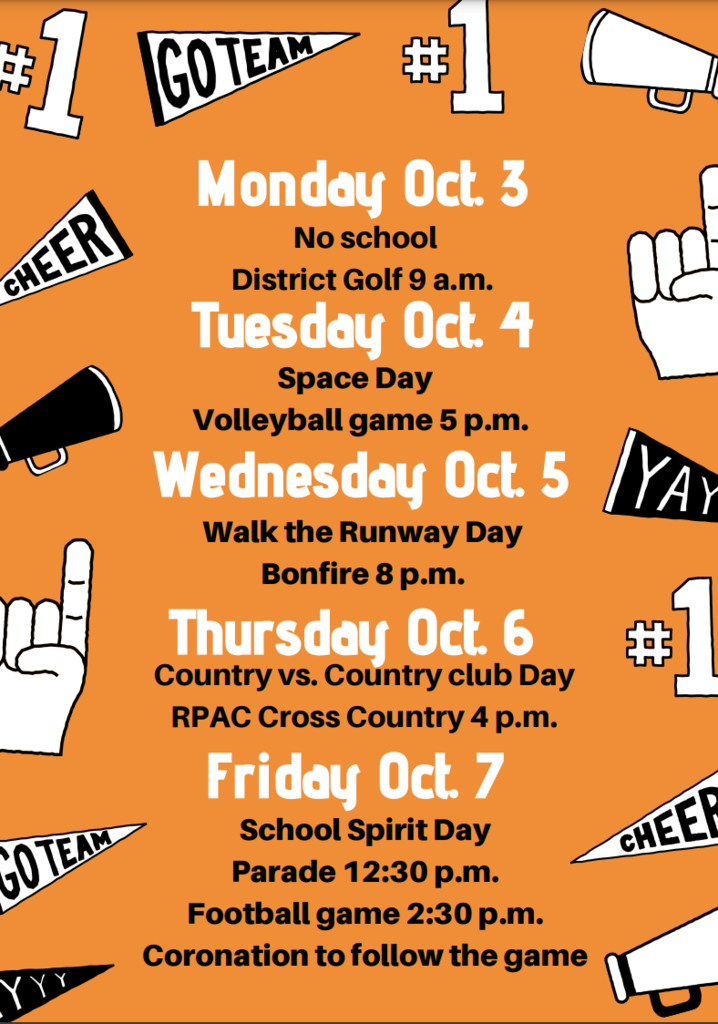 The ESU11 CSI Labs trailer is in Cambridge for the next 2 weeks. Students will get to Create, Solve, and Innovate while exploring 10 hands-on minds-on stations. #TurnituptoESU11 #TrojanWay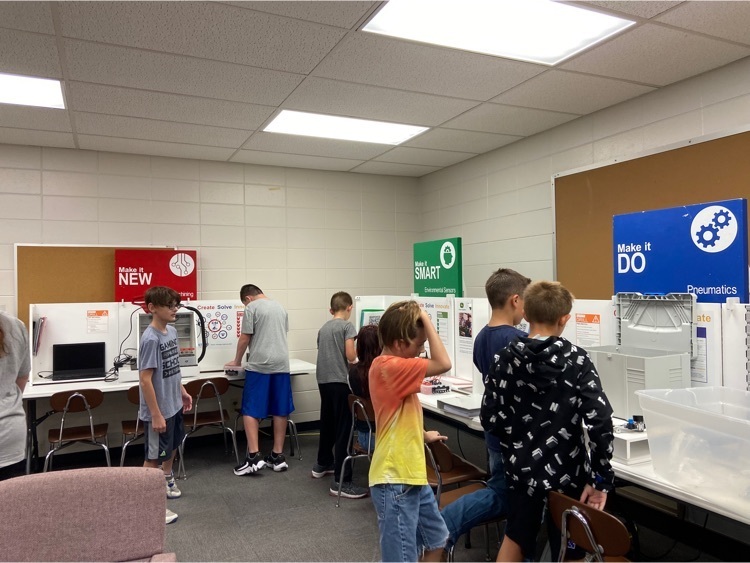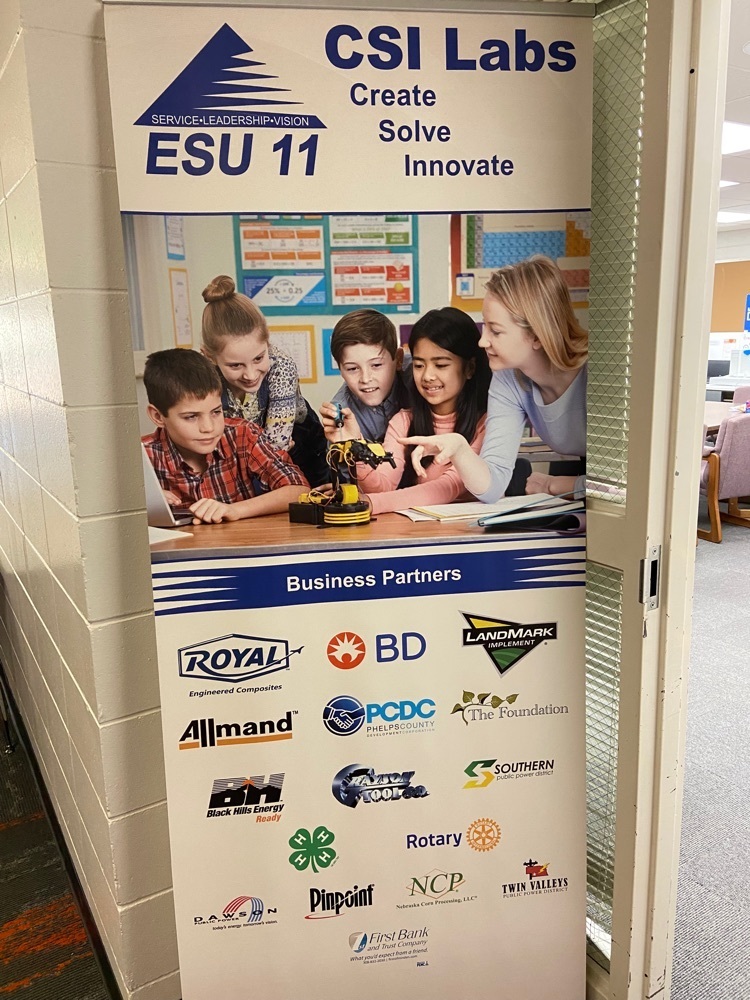 What an amazing job done at the football game on Friday night by Mrs. Witt and the K-6 students singing the National Anthem. What a great way to kick off a Friday night! #trojanway

Big day of Trojan JH and HS activities happening today (Monday, September 26th). Hope to see everyone out to support the Trojans! #trojanway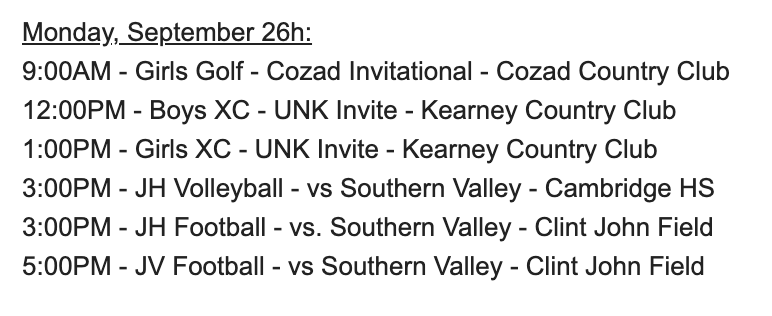 Our officials recognition continued tonight at the football game. Thank you to Kris Freeland and crew for choosing to help make activities and athletics happen through officiating! Thanks CHS and AHS cheer squads for helping #respecttheref #nebpreps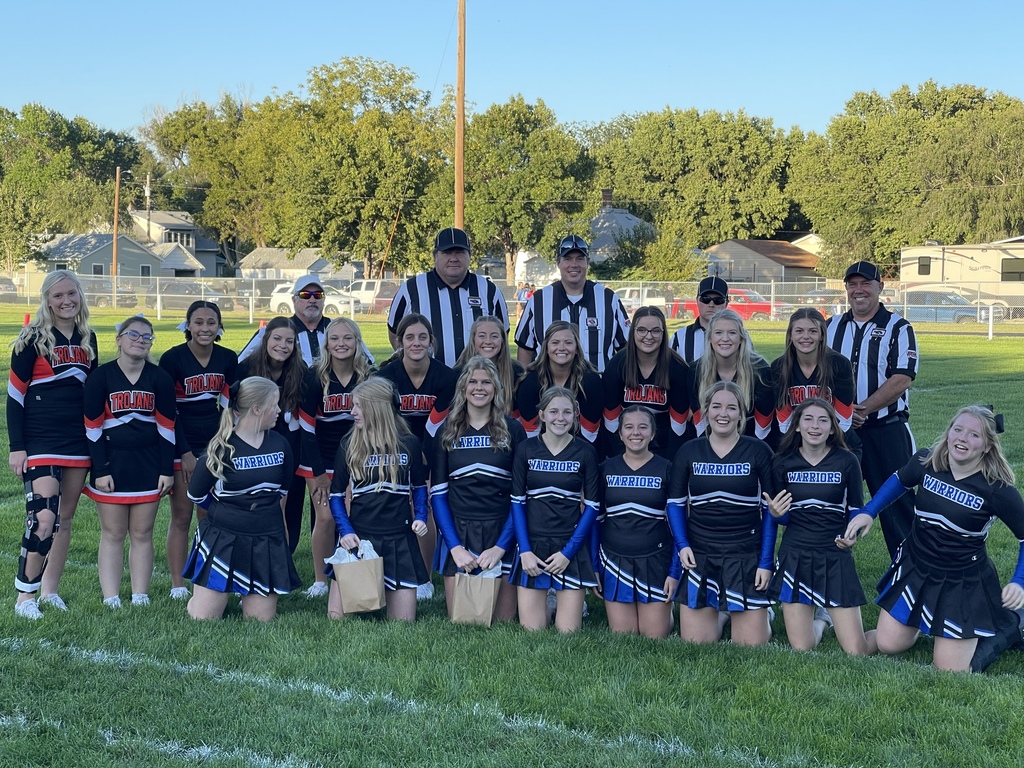 The Lady Trojans played outstanding tonight to move to 14-1 on the season after defeating the Arapahoe Warriors tonight 25-15, 25-11 and 25-7! Another great night of support in the gym from our patrons, led by our cheer squad! #trojanway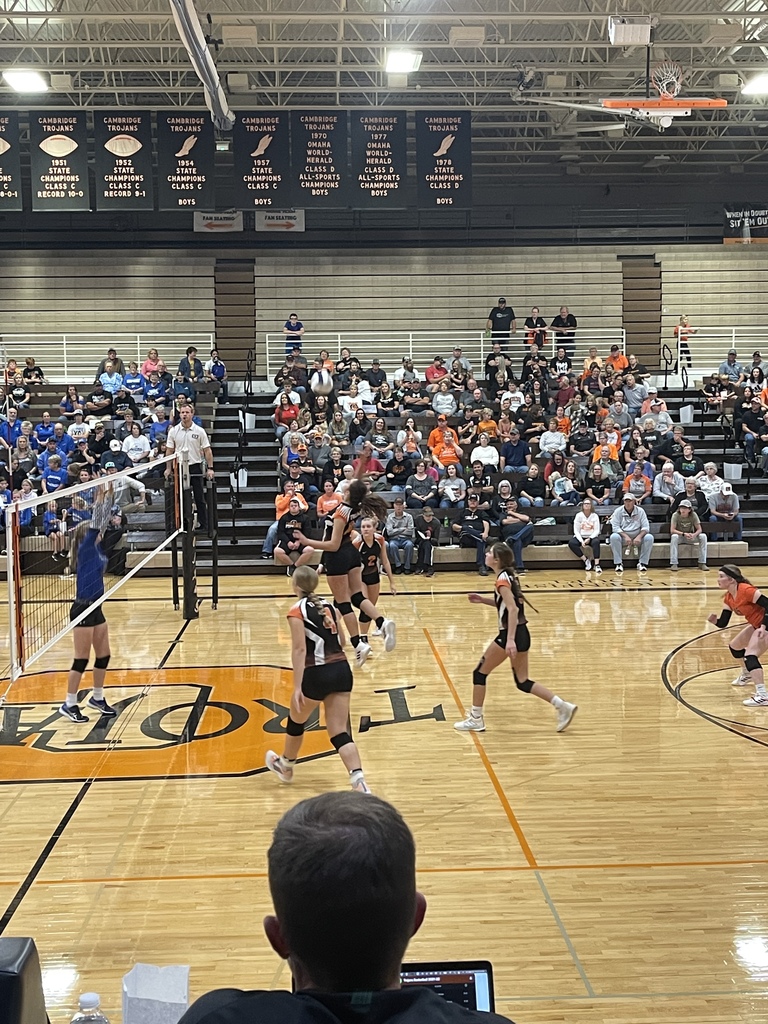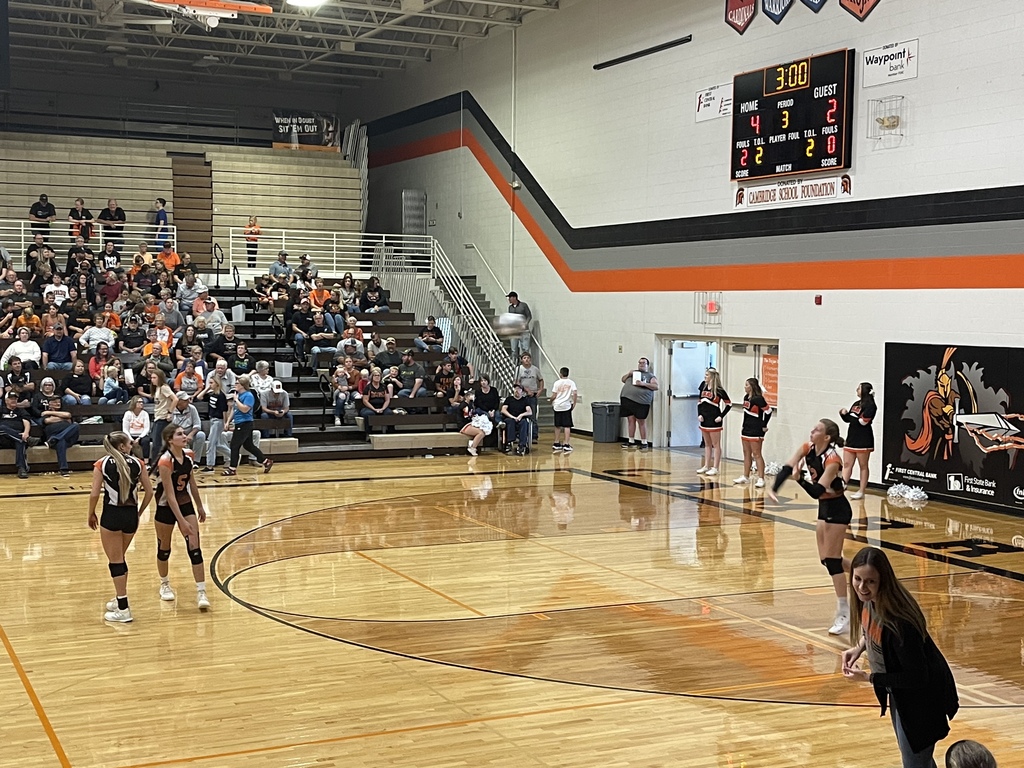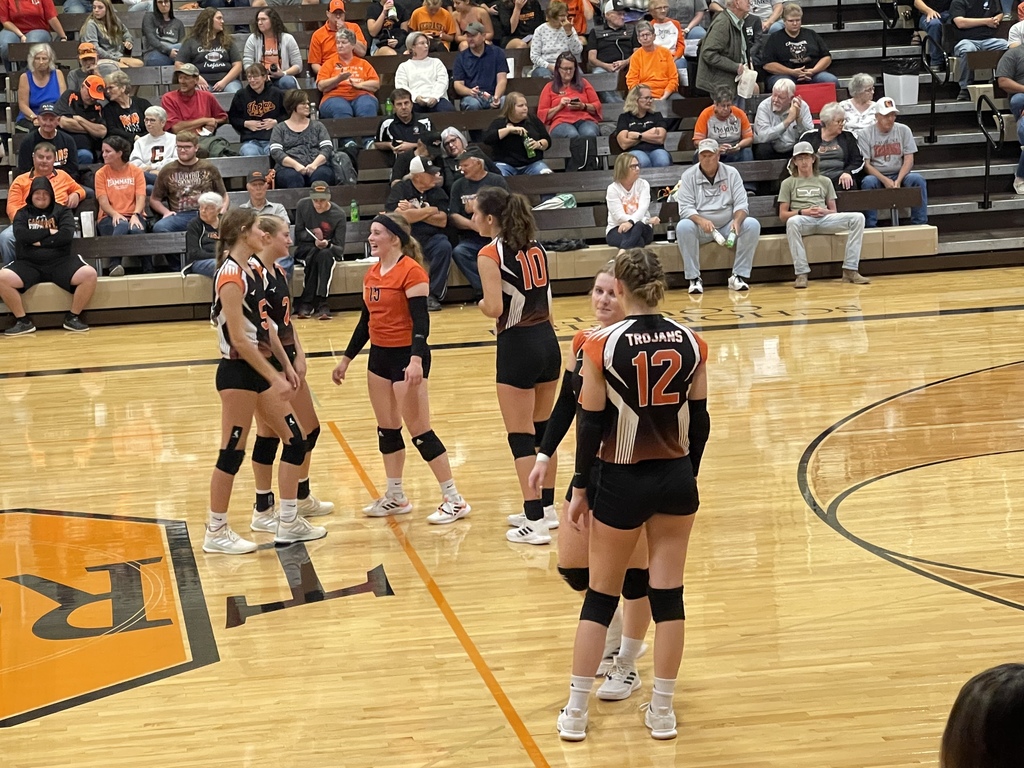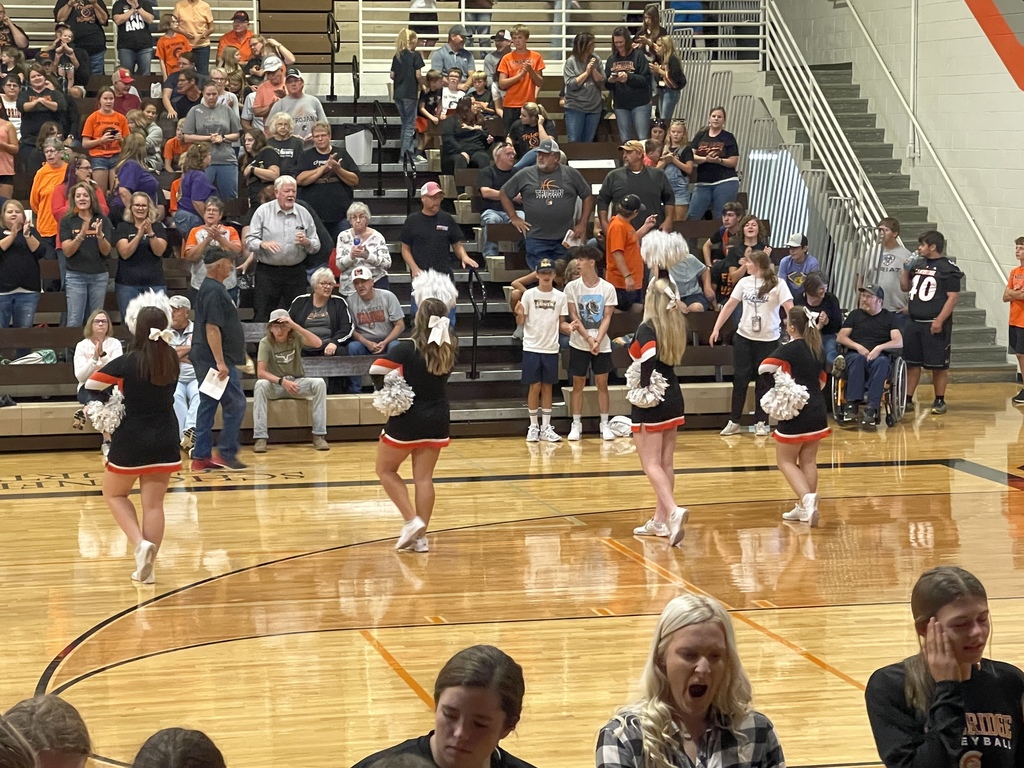 Trojans Win! Trojans Win!! Trojans Win!!! Great job Trojans players and coaches on a job well done and a hard fought game against a very good Arapahoe team tonight! #trojanway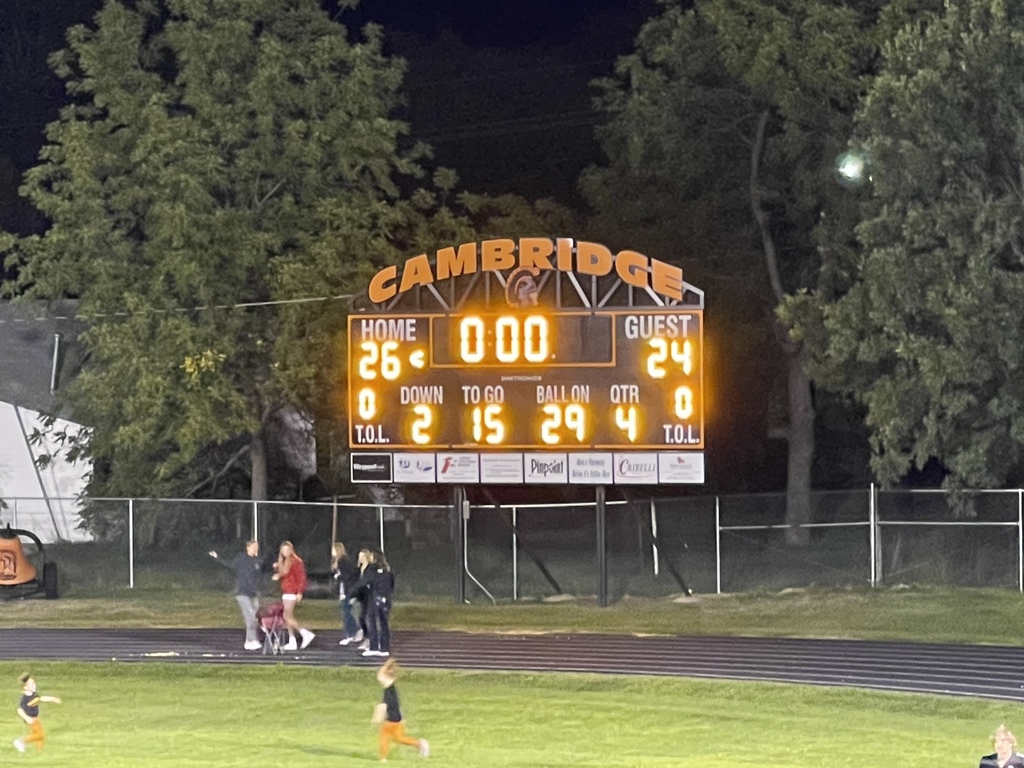 This week is officials recognition in Nebraska. The Volleyball teams from Arapahoe and Cambridge were able to thank tonight's officials for their contributions to making activities possible for our schools! #respecttheref #nebpreps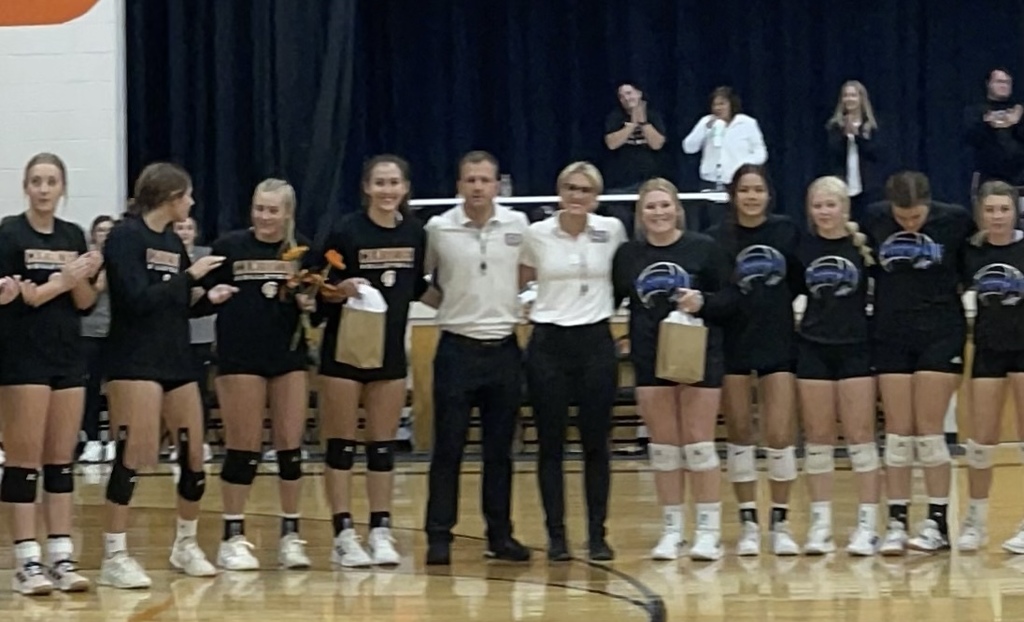 Successful day at the MHC Invite for the Trojans! In total 14 of the 16 JH and HS runners brought home medals; Brenna Deterding, Briar Gunderson and Braden Sandfort each bringing home 3rd place medals. The Varsity girls and JH boys bringing home team runner up trophies.#trojanway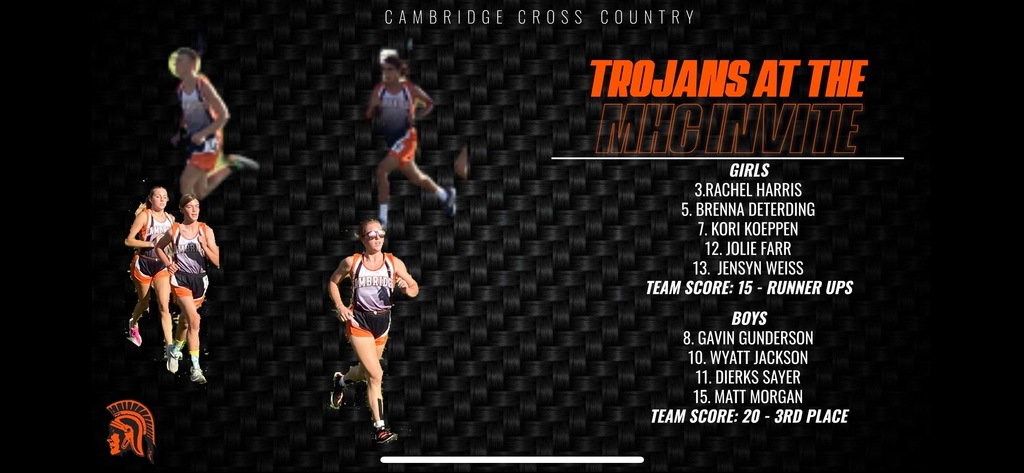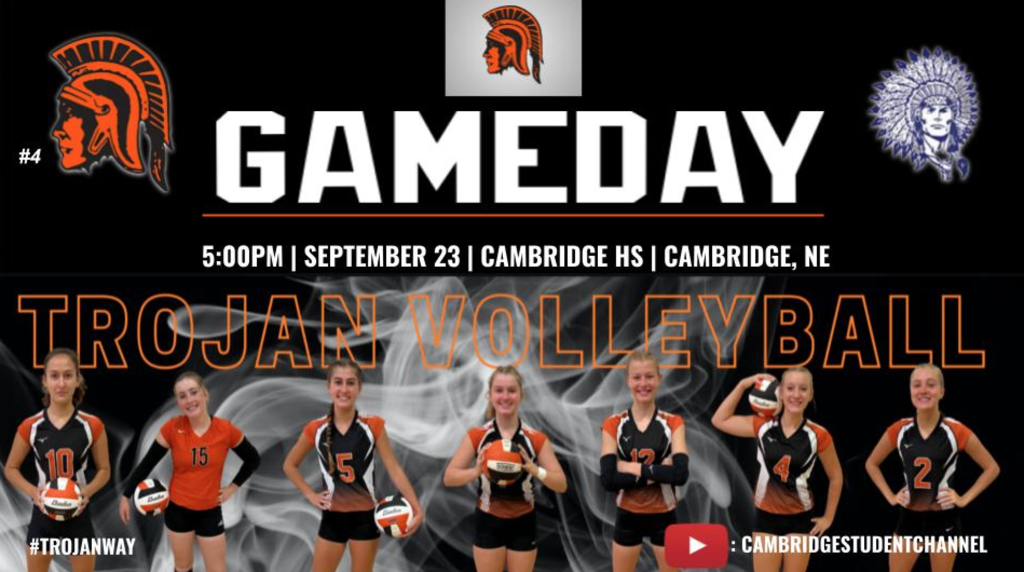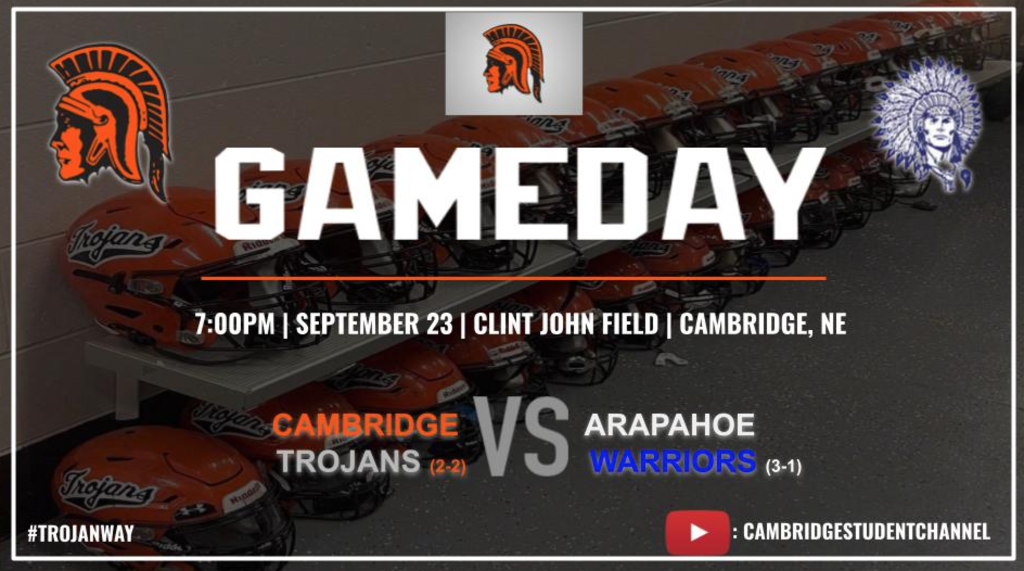 Due to the rescheduling of the Cross County meet today, Cross Country Parents night will take place before the football game (6:45pm) tonight, instead of the previously scheduled time before the volleyball game. #trojanway

Congratulations to Macy Jones for earning a 15th place medal today at the Minden Invite! #trojanway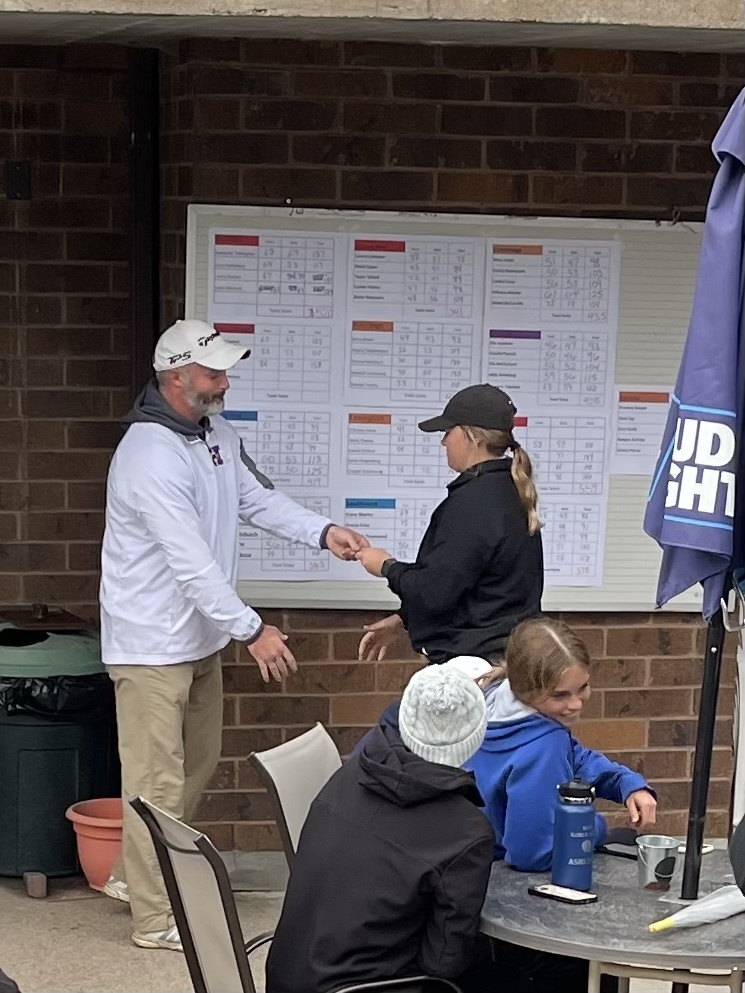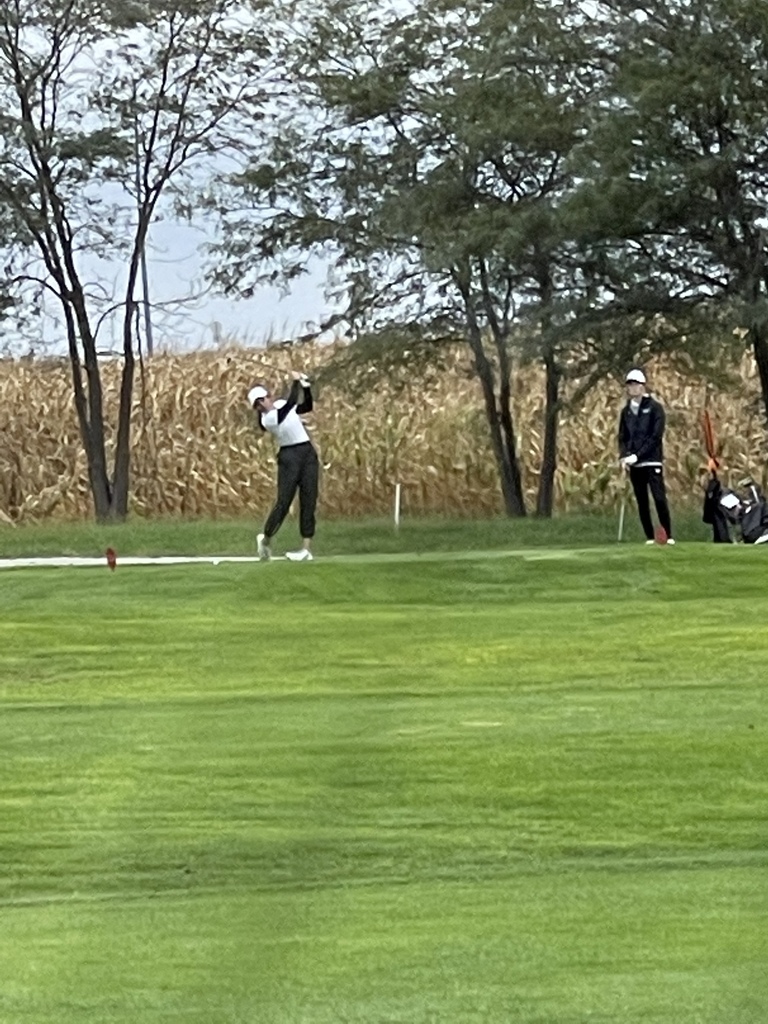 The cross country meet in Hayes Center has been rescheduled to 2:00 pm tomorrow, Friday September 23rd. #trojanway